We offer an environment which gives you access to an exceptional area for practicing sports and at the same time provides all you need to rest: spacious rooms, soundproofing, high quality bedding and a south facing terrace far from road traffic.
Our booking option on the website is B&B. Meals are available in our restaurant and must be paid during your stay. So that you feel free each day to decide if you want to get meal at Zecamp or somewhere else.
Full board or half board are available for teams and companies who ask for a cost estimate before their stay.
Take some rest, to finish faster. (George Herbert)
Want comfort, need rest? With or without sports, holidays are first and foremost an excellet occasion to rest: rest is an integral part of progress and it is important to carefully choose your room, especially during sporting holidays!
Zecamp offers 15 comfortable rooms with double beds, private showers and toilets, and a west-facing balcony to enjoy the late light of the day before a night's rest.
Three types of rooms are at your disposal, visit them here and book the one that suits you best!
8 double rooms for 2 people on the ground floor
6 rooms with mezzanine for up to 4 people on the first floor
1 room " suite " with living room and mezzanine on the first floor for up to 6 people.
The double beds have 2 single mattresses for best comfort and autonomy of movement without disturbing your bed neighbour.
Our family suite consists of a large room with a double bed plus two separate mezzanines, each one equipped with a double bed. Private bathroom with shower + bathtub and access to the terrasse at the top level. Size: 40m2 + 20m2 mezzanines.
Details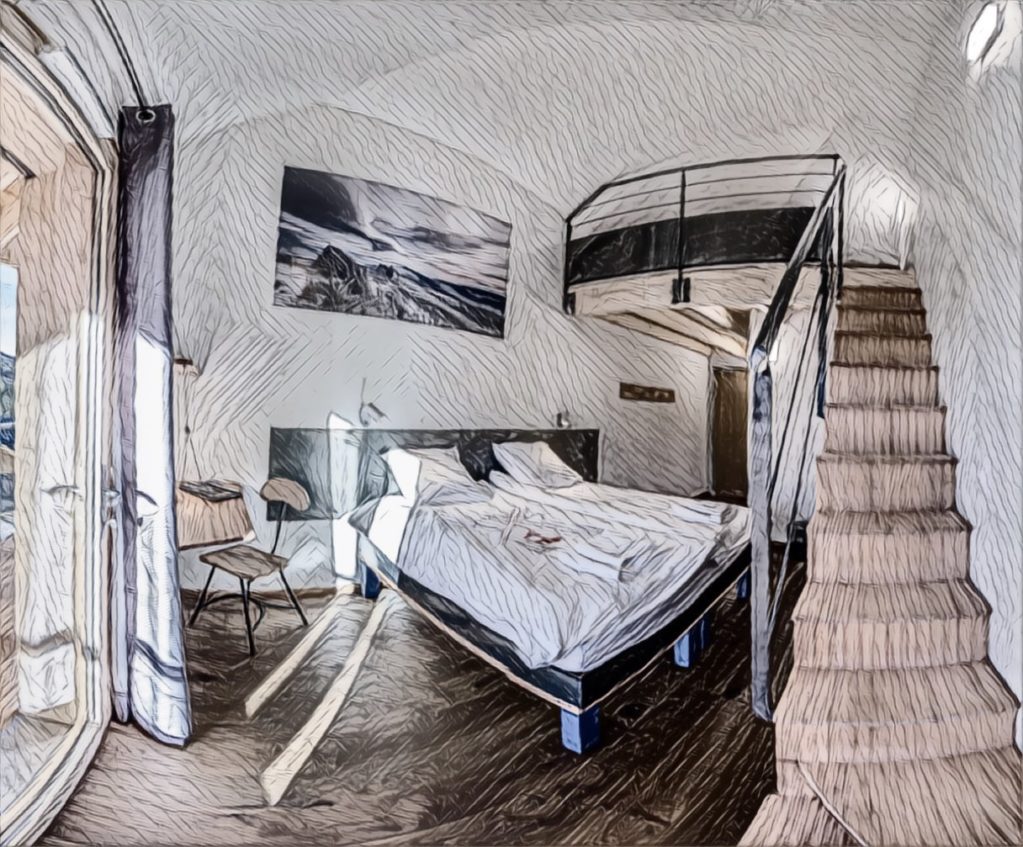 Room with mezzanine. Double beds on both levels. Access to the balcony. Private bath room with shower. Size: 19m2 + 9m2 mezzanine
Details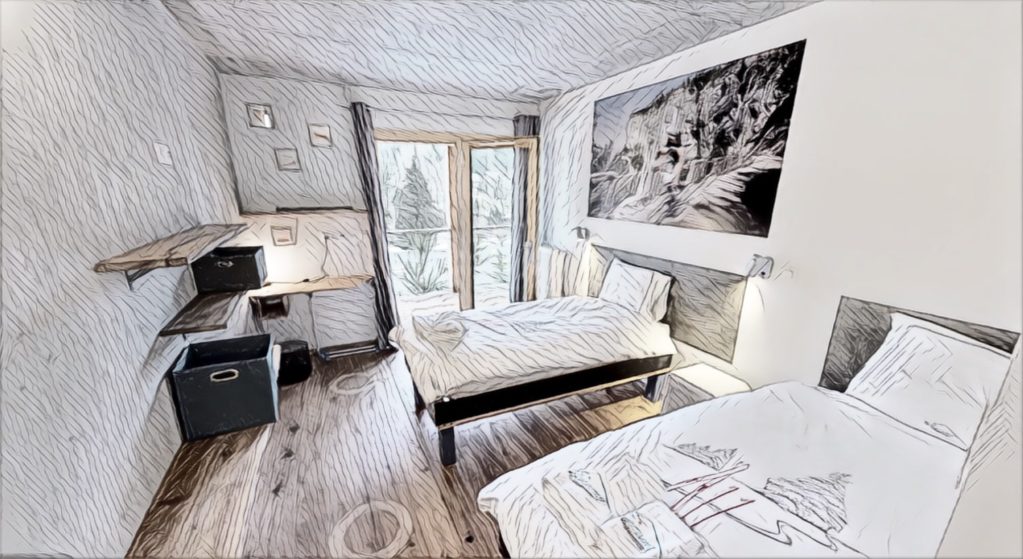 Room with queen size double bed, private shower and toilet, and direct access to terrasse.
Details